Testimonials and Reviews
There is nothing we appreciate more than our clients taking the time to tell us about their experience working with us. Here are what some of our clients had to say...thank you very much!
We would love to have you as a client!  Please contact us today.
---
6/2/2019
4/19/2019
Charles and Eddie were extremely professional, punctual, and polite. They did a very thorough assessment, were clear about every step, and the reasons. The report and remediation protocol were both clear and comprehensive, and Ben called to discuss them once they were issued. I am confident that my mold issue will be resolved, mainly because they did such an excellent job in assessment.
8/21/2018
Great experience! They actually answered the phone, had availability soon after. Reports received in a very timely manner.
4/19/2018
Great job inspecting our home for mold today, very good rates. Many thanks Mr. Griffin
4/18/2018
1/11/2018
mold inspection sciences provided two highly professional, reassuring analysts who came to my home and worked quickly - and also exhibited a lot of kindness toward my children, who were VERY curious. i cannot recommend them highly enough.
4/11/2019
I have business that had issues with water damage by my neighbor. I called and spoke to Mia Lopez and she did a Great job walking me through the process on doing the job. Cary and Tracey came over and did there job and explained what samples were needed. They did a Great Job and were very knowledgeable on what the first process is until what is needed to the net phase. Very Professional and Extremely Friendly.
9/13/2018
The technician who came out was thorough, informative, and friendly. The entire inspection took around 45 minutes and I had the lab results in my inbox 3 business days later. A representative then gave me a call to explain the findings and advise me of my potential options. Mold Inspection Sciences of Houston DEFINITELY helped me out!
10/5/2017
John R provided services at my home which was flooded by Hurricane Harvey. I am so grateful to have been fortunate to be assigned to John. Incredibly outstanding. John is the most knowledgeable, professional, thorough, efficient expert that I have ever encountered. His skill level is extremely high; he knew exactly what needed to be done immediately. There is no way to fully describe his level of expertise in words. Priceless - I am very pleased, assured and confident about the excellent service I experienced. Far exceeded my expectations which were high. Look no further if you need help and want the best there is!
8/21/2017
Philip is very professional and courteous as well as knowledgeable and did not pressure me into spending more money than I had originally wanted. I felt the air sample cost is a little high ($100 per test sample), but overall I was happy with the inspection and I would hire them again because I think they know what they're doing.
10/12/2017
10/16/2016
Excellent and very professional discussion with the inspector. Excellent job at describing process and need for his recommendations. No high pressure sales techniques.
6/11/2015
5/7/2014
4/7/2015
On time & thorough walked me. Through all rooms & explained what he was doing.
3/13/2015
They were absolutely fine and came out the next day. They recommended a contractor for the actual remediation services.
3/6/2015
Good service. Nice person.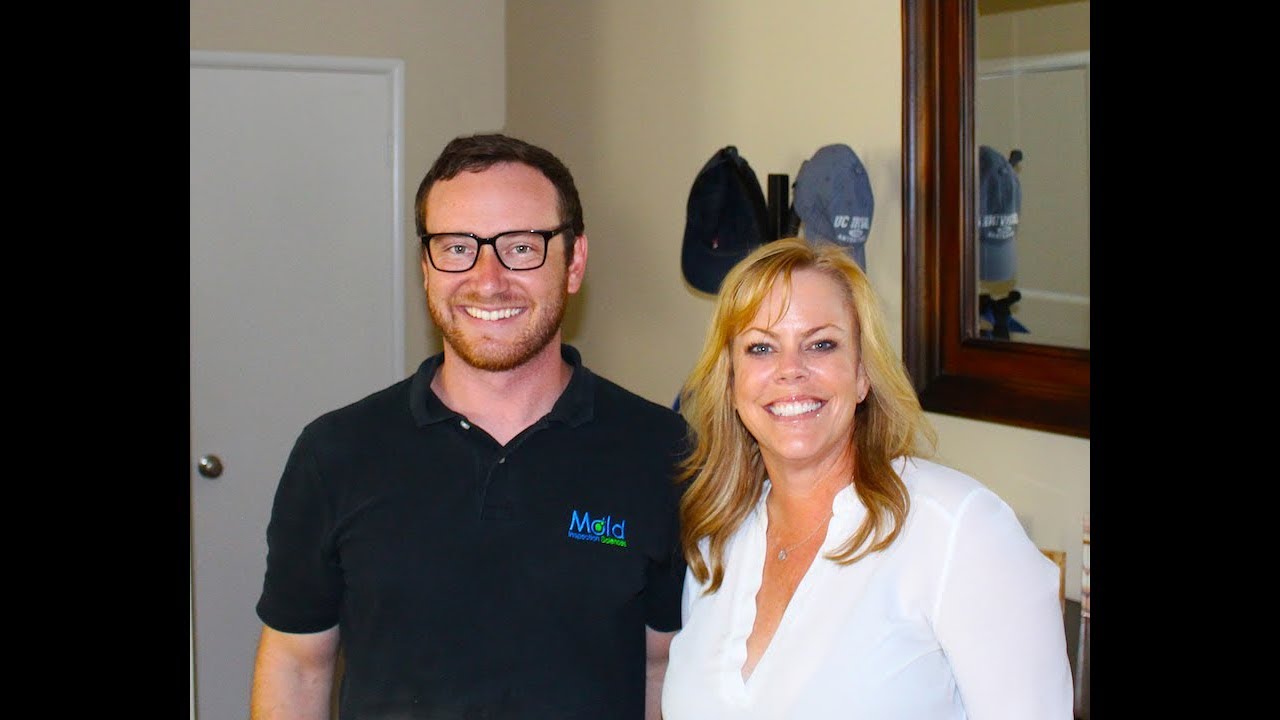 Invest in Your Family Too!
My fiance and I have been living in our new, old home for over a year now. It was built in the 50's but had been remodeled. Since moving in, we began to notice that some of the remodeling wasn't done correctly. What caught our eye in regards to mold was a musty smell under the kitchen sink and water leaking from the dishwasher. There are also small areas throughout the home that show evident signs of old water damage. For peace-of-mind, I decided to reach out to Mold Inspection Sciences. A customer service representative called me back right away, answered all of my questions and gave me information to prepare for my inspection. On inspection day, I met with inspector Ben who was nice, helpful, friendly and most importantly SUPER knowledgeable about all things mold. He had impressive tools to detect moisture and temperature shifts in areas of concern and even pointed out areas I didn't realize were past water damage was hidden by paint. I had chosen the full property inspection, and that's exactly what I got. Ben was a true mold detective from floor to ceiling and inside out. Ben walked me through his initial finds, gave recommendations on how to keep water away from our home externally, and then sent off the air and surface samples I approved to test to the lab. About three days later, I received a 24-page lab report and a 15-page mold inspection report with photos, findings, results, and recommendations. I couldn't be more pleased with the services provided. Reaching out to Mold Inspection Sciences was the right investment for our new, old home and our family! If you're on the fence, I definitely recommend Mold Inspection Sciences. Invest in your family too!
- Susie Hays, 5-star Google Review